Great Christmas music elicits emotion and, more than any other genre, it lifts your spirits and can make your entire day bright and cheery. That's why I listen to Christmas music all year round. No joke. If I own two hundred albums on CD or in Itunes, half of them are Christmas albums. It's kind of corny, but it's true, and my taste in Christmas music knows no boundary.
I can't tell you the distinguishing features of  baroque style music, or compare and contrast Beethoven and Mozart. I'm only slightly better at distinguishing between Frank Sinatra, Dean Martin, and Tony Bennett. But I do know what my ears like to hear, and they LOVE Christmas Music.
Here are my ten favorite Christmas Songs in no particular order:
A Few of My Favorite Things
These Are a Few of my Favorite Things by Tony Bennett is, hands down, my favorite Christmas song, and one of my top ten songs in general. In fact, there are two christmas songs in my top ten music of all time list.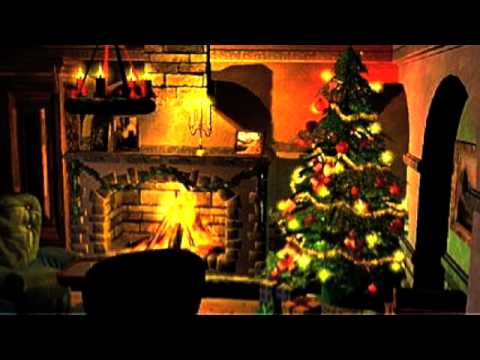 Tony Bennett is probably one of my favorite Christmas music musicians in general, I love every Christmas standard he sings. For some reason, he just lends a really cool style to his music. I saw him in concert almost 20 years ago at MusicFest in Bethlehem, PA. I think he was 146 years old at the time, but he still brought the house down.
Blue Christmas
My grandmother was a crazy Elvis fan. I mean CRAZY fan! She owned every one of his albums and listened to them everyday…and there were hundreds of them. She also made a point of reading just about every book there was on the man too. She was like a walking Elvis encyclopedia. She got sick with the cancer, and the doctors didn't give her too long too live, so what did she do?  She went to Graceland, of course!
My mom and aunt took her, and when she got back it was like she just got back from heaven. Shortly thereafter the cancer went into remission and she lived another 10 years. If that's not a testament to the healing powers of Elvis I don't now what is. Blue Christmas was always her favorite Christmas song, and it's mine too. Now, here it is for you:
If you get the blues this Christmas, you know, like if your kid gets you another lame tie, or some bad musky cologne, or the wifey doesn't get you the Ipad you've been asking for, then fire up Blue Christmas and Elvis will make it all better. I promise.
Christmas is the Time to Say I Love You
Billy Squier sings this song on MTV Christmas one year and I've loved it every since. For sure, the best Christmas guitar solo.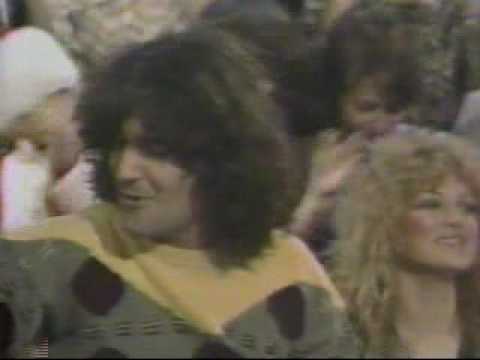 A few years later the song was covered by SR-71, and that version is pretty cool too, but this video makes the song really sound fun and festive. Billy Squier is the reason I grew long hair one year, and maybe one day when I'm brave enough I'll post a few of those pictures.
Ave Maria 
I love this version of Ave Maria by Jackie Evanchko. I'm fairly certain she doesn't even know what she's singing about-unless of course she's a latin prodigy as well, but damn if she doesn't rock this song. Checkout the video she did for one of those reality tv wanna-be-a-star shows:
At the end of the clip, one of the judges, Howie Mandel, makes a joke about hearing the voice of an angel just before dying and that he hopes the voice he hears is Jackie Evanchko. I would agree.  If you don't get excited by this version of Ave Maria, check your pulse because you're probably dead. She's got a Christmas album out too, and you know I gots it!
Silver Bells
Meaghan Smith has a great Christmas Album out this year called It Snowed. On it, she sings Silver Bells, which is my favorite version of this timeless classic. It has a cool, throwback sound, and when I listen to it I think of simpler times, and really happy memories as a kid – like coming in from the cold and warming up drinking hot chocolate in front of the tv playing those cheesy stop motion Christmas movies.
In a few days I'll be giving away two copies of Meaghan's new Christmas album It Snowed, so make sure to check back for that, along with my review of the rest of her album. I can't stream Silver Bells because it's so new, but you can hear the title song from It Snowed in the player below.
Let it Snow
It's hard to beat Frank Sinatra, who stood out among a crowd of other velvety smooth crooners. His version of Let It Snow is the best, in my opinion.
Oh Holy Night
I don't normally listen to Mariah Cary – I'm just not a big fan of her music. That's not to say I dislike her, I just prefer not to listen to her incessant whining. BUT, her version of the Christmas standard Oh Holy Night is great, as are most of the other songs on her Christmas album, Merry Christmas. Maybe I'm crazy, but I like it better than her original Christmas song, All I want for Christmas is You.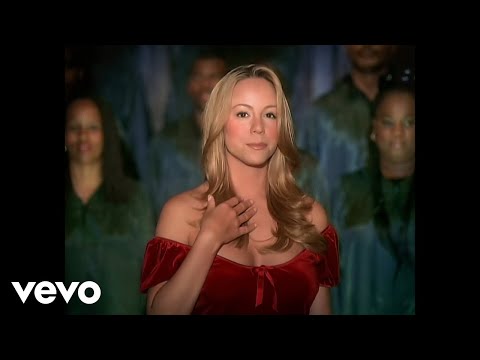 Another really powerful version of the same song is sung by Etta James, which you can checkout in this youtube video. It's incredibly soulful – she sings this song so well.
Grandma Got Run Over by Reindeer
A few months ago I wrote a post about being a child of the 80′s, which still cracks me up just thinking about it. But if you were a child of the 80′s then you definitely remember the Christmas song Grandma Got Run Over by a Reindeer, which played every ten minutes on every radio station from Thanksgiving to New Years.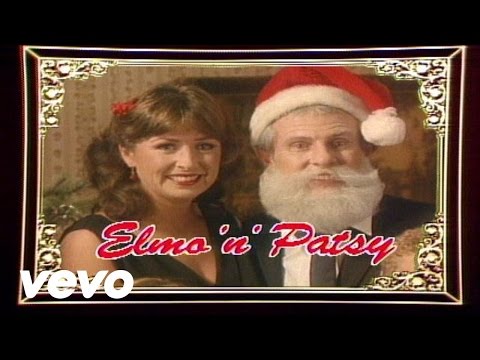 It was performed by a band named Elmo and Patsy, which sounds just as ridiculous as the title of the song, but if you want a real treat, checkout the acoustic version, with Elmo and Randy Brooks, the original writer of the song. Just a couple of dudes jamming in front of the fire place having fun.
Please Come Home for Christmas
This song has been covered thousands of times, but the version by The Eagles is my favorite.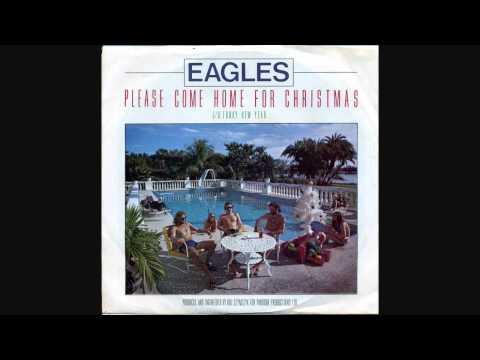 When I hear this song, I picture a guy drowning his sorrows at the local bar because his girl is away during the holiday. That makes me sad. Then I listen to Blue Christmas, and everything is right again.
A Chipmunk Christmas
"Christmas, Christmas time is here, time for joy, and time for cheer." This is another jokey Christmas song, and one of the few commercial efforts that endured. I remember watching the cartoon as a kid, and still enjoy hearing it now, even though it's only played two or three days a year.
Honorable Mentions
White Christmas by Otis Redding – Don't even get me started with Otis Redding. No one else can take a Christmas classic and make it drip with sex, and sadness, and raw emotion. In my life, I've bought four Otis Redding CD's – all the same one – The Greatest Hits. It played 24/7 in my college dorm rooms. A few girls I knew kept asking to borrow it, no doubt for sexy time (unfortunately not sexy time with me) and even more unfortunate – they would never return the CD, which is why I had to buy it 4 times. The last girl who asked to borrow Otis I finally worked up the courage to turn her down…and now we're married.
I'll Be Home for Christmas by Herbie Hancock
– If your'e having a cocktail tree trimming party and need to fill the air with some cool, ambient festiveness, this is the song, off 
the album Jazz to the World.
Feliz Navidad by Jose Feliciano. I don't understand a single word of it – even when he sings it in English, but it sounds great. It's funny, the song only has 13 words in it – sung over and over and over and over.
Run Run Rudolph by Chuck Berry - Put the words Chuck Berry at the end of any sentence and that sentence automatically gets cooler. Try it.
Christmas in Hollis by Run DMC – "The rhymes that you hear are the rhymes of Darryl, but each and every year we bust Christmas carols!" Best Christmas video ever. Who else wants a gold chain and fat shoelace high tops?
Christmas With Willie Nelson – Not to be confused with Willie Nelson Christmas, or just the festive album Pretty Paper. You won't find Christmas With Willie on Itunes, and the Amazon link above doesn't guarantee a clean copy either, but if you can find it out there on the great wide interwebs snag a copy. It's classic Willie, slow and scratchy, but he's another singer who puts his own style to these memorable songs.
If you haven't noticed, Christmas music is starting to fill the air. What's your favorite?